anchor
coachella: temporary tent structure
I get the phone call from juan azulay around midnight on a sunday to come help out for a few days with some kind of temporary tent structure for the coachella festival. i didn't know what to expect at all, and was only told that lodging and accomodations would be provided and people who helped out would be allowed to go watch the shows in 'measured' amounts. that was reason enough for me, so my roomate and i hopped in the car to make the 2 hour trip from LA to Palm Springs. we get there to find that 'lodging and accomodations' meant sleeping in the car parked next to a line of porto-potties...awesome!

working on the structure was a bit of challenge due to the sweltering heat and limited resources, compounded by the fact that none of us knew what the hell we were doing...but we did get some help and assurance from a crane operator named 'nascar' while roadies would continually pass by with encouraging words such as "dude, that's awesome! when do we get to burn it down?"

although it was tough, we pulled it off and everyday at dusk the heat would give way to some gentle breezes, making the night air just about perfect...a truly unforgettable week.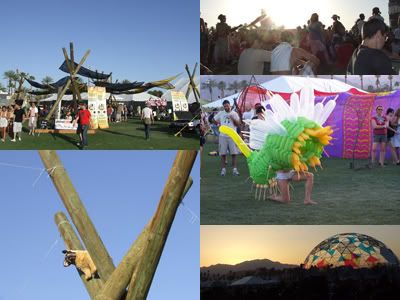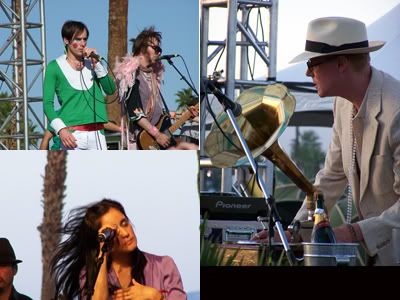 my first youtube posting :)