anchor
Extreme Makeover-Loft Edition
From August 22, 2006
downtown Los Angeles loft rennovation for 2 SCI-Arc students on a shoestring ($500)



homie Ted and big nephew drop in to lend a hand

10 things i learned these past 3 weeks:
1. when doing constuction, estimate the cost the best you can, then double it. that's what you'll end up paying.
2. when doing constuction, estimate the total time it will take you to complete the task under optimum conditions, then triple it. that's how long it will take you.
3. wear gloves. splinters suck.
4. food and beer is a perfectly legitimate way to compensate unskilled labor.
5. nail guns go BANG!
6. when you buy tools, don't be a cheapo, go for the heavy duty stuff. it will save you time and money in the end.
7. paint primer fumes make you loopy.
8. home depot security gaurds are a joke, but it helps you to get out the door faster if you make them feel important.
9. paint is permanent.
10. construction is fun!...and also very therapuetic

mainspace before...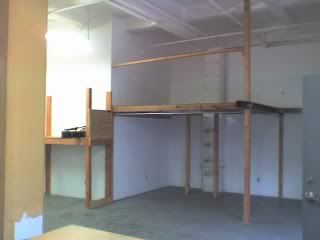 and after (decorating credit goes to randar82)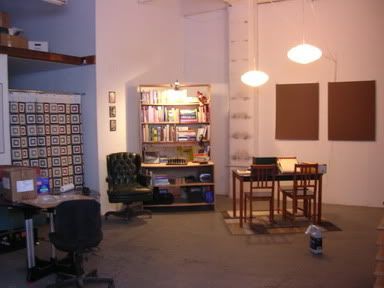 bedroom before...(yeah, that's the kitchen floor)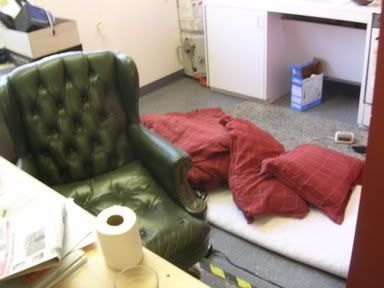 and after (much cozier)