anchor
final review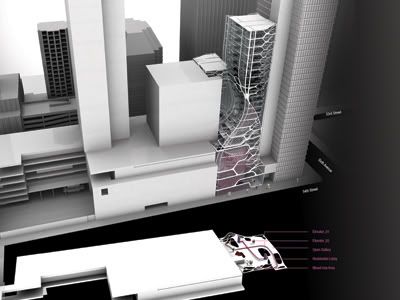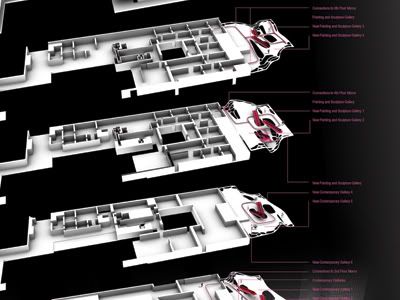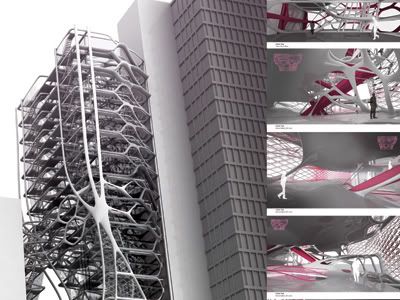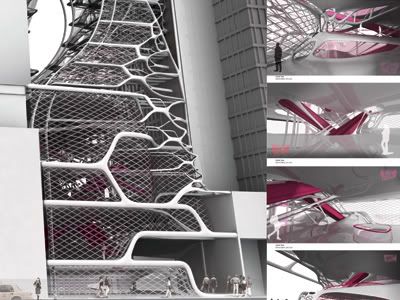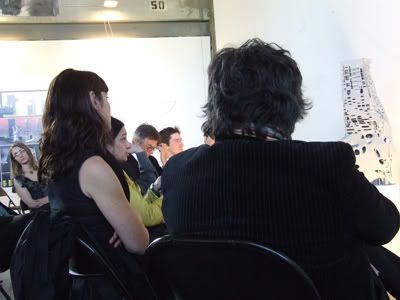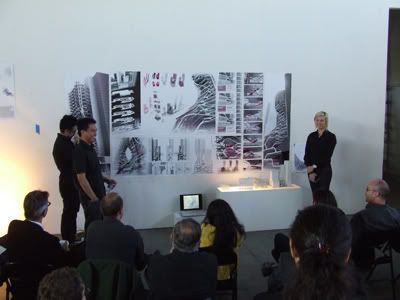 as sad as it may sound, i'm going through a bit of studio withdraw right now as i upload these images from our final review. the delerium has come to a sudden halt, and i am left to wonder what to do with all this free time...
the presentations went well for us. there was high praise for our level of production which i believe is the result of working hard and working well as a group even though at times we would have our differences. i have to thank my partners for really kicking ass and always providing some late night laughter.
the jurors for us included: hernan diaz-alanso, neil denari, georgina huljich, sulan kolatan, jonas runberger, stephen philips, matt melnyk, and jawn lim
for the most part, the feedback was very positive and the major topics of critique were issues of optimization (denari), skin (kolatan), interlaced with a few philosophical gems from stephen philips...hernan provided some good comic relief as usual.
p.s. don't forget the end of the year exhibit this saturday! 5-7