anchor
Albert Speer in Korea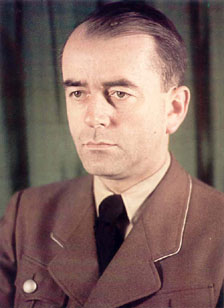 War Memorial of Korea
Sanctuary of National Defense

I visited this museum/memorial which sits on the Yongsan Garrison property, though it is more like a bite taken out of the base by the city without. It is the only part of the base which is publically accessible. You enter along an axis with a split obelisk symbolizing the last divided nation on Earth. There is a smattering of monuments with tentatively hopeful names such as The Statue of Brothers. You can even get married here.
The architecture of the main hall is reminiscent of Albert Speer, oddly enough. There is even one room with an oculus, alluding to the Pantheon. The interior is lavishly clad with marble throughout. The exhibits are immaculate; much love and care and cash has been poured into detailing all the little war machines, both as models in the dioramas and the real things. Hulks of metal are abundant here.
The gratuitous piling up of these war machines in the courtyard impresses upon me a nightmarish junkyard. Kids, however, love the place. They are climbing up and down the gun barrels, in and out of cockpits. It's just another playground to them. With bigger toys. There was one room in the museum that had a shooting range. Kids were going bazookas over this. I suppose, since all males must serve in the military for about two years, they should start training them as early as possible.
The Museum is a psychological safeguard for the Korean people. It is very convincing in its display of the Republic of Korea's (ROK's) military might. Every attempt by North Korea to spy on or sabotage or terrorize the ROK is documented here. The exhibit on the Korean War is superfluous with explosions and intense mini documentaries of the war activities. But the sanctuary aspect of the Museum was especially interesting to me. The above-mentioned room with the oculus had overtones a forced idea of unity, almost an oppressive, god-like mandate of the South Korean people to win over the North.
I got really sick of military stuff about 3/4 of the way through the museum. (I expect this to happen a lot this year…) Hoping to get some fresh air, I walked around the perimeter of the grounds. From a hill above the wedding chapel, I caught a glimpse of the American Army base right next door:
Baskin Robbins, Burger King, Dunkin' Donuts, Subway, and of course, Starbucks. Why even leave the base? It has become a home away from home. (I recommend a book called
America Town
by Mark Gillem for more on this subject).
The base is the real reason why I am in Seoul. I will post more about it next time.
P.S. a quick slog while I'm at it:
*just added* sound from the War Memorial: