anchor
Trip Entry 3 - Malaysia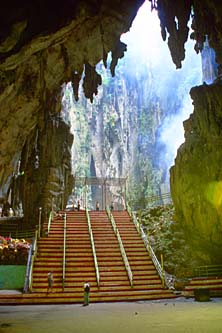 Batu Caves
Hello Everyone,
Aaron and are having a great time in KL. Yesterday we went to Batu Caves, and Indian holy spot outside of the city. It is an amazing spot and there were flocks of monkeys running around.
Later on Aaron decided he wanted some traditional australian food so we went to Outback steakhouse. Needless to say the bloomin' onion was as good as always.
Tonight we are taking a 14 hour train ride to Hat Yai and then we will take another trip over to Koh Phen Ngan.
Be good,
Mark