anchor
watch out for the pointy end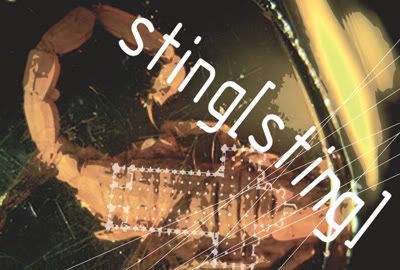 "is this to say that, in life, everything is a matter of forces? yes, if it is understood that the relation of forces is not quantitative, but necessarily implies certain 'qualities'. there are forces which are now able to respond to others only in a single, uniform and invariable way: the scorpion in
Mr Arkadin
knows only how to sting, and stings the frog that carries him over the water, even if it means death by drowning. variablility thus survives in the relation of forces, since the scorpion's sting turns against itself, when it is directed in this case at the frog.
---------------
none the less, the scorpion is the type of a force which no longer knows how to metamorphose itself according to the variations of what it can affect and what it can be affected by.
----------"
arch*****ure "is a big scorpion who knows only how to sting."
five green and speckled frogs: art, cinema, science, technology, pop culture
-selections from deleuze,
cinema 2 : the time image