anchor
narratives that never say the word
the following are some layout samples for the book i had to write for theory seminar. it was a reflection of cognitive process and personal experiences with education.

-unfortunately, they're not legible at this size-

one thing i tried to accomplish was to write about my passion without giving it a name.

'architecture' is a dirty word.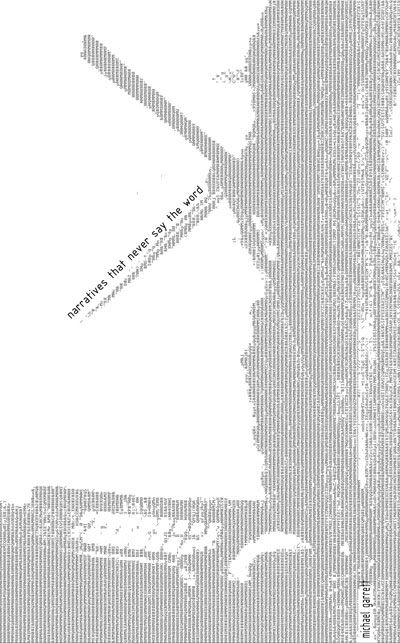 ---------------------------------------------------------------------------------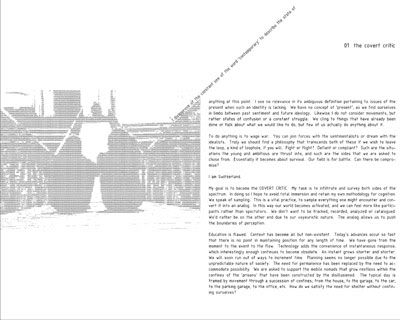 ---------------------------------------------------------------------------------


---------------------------------------------------------------------------------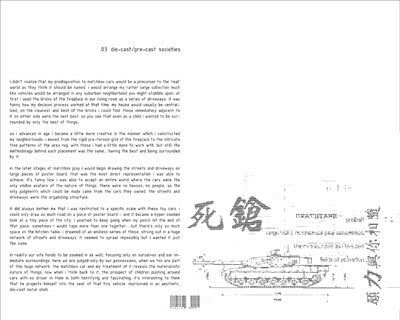 ---------------------------------------------------------------------------------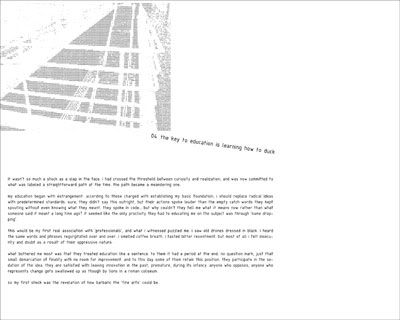 ---------------------------------------------------------------------------------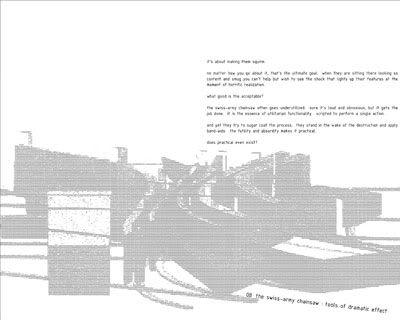 ---------------------------------------------------------------------------------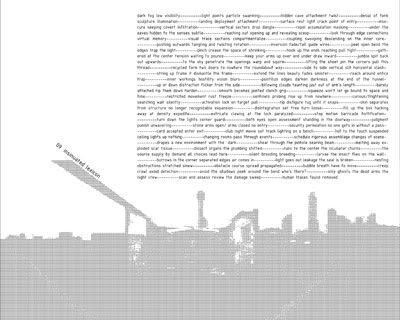 ---------------------------------------------------------------------------------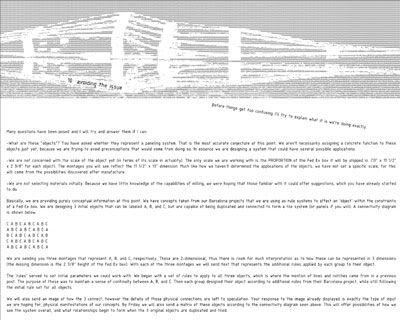 ---------------------------------------------------------------------------------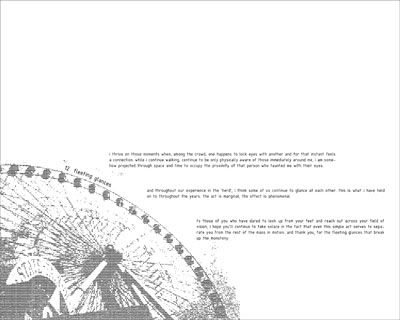 ---------------------------------------------------------------------------------