anchor
Post 31: RSTYWTR in 72 Hour Urban Action, Stuttgart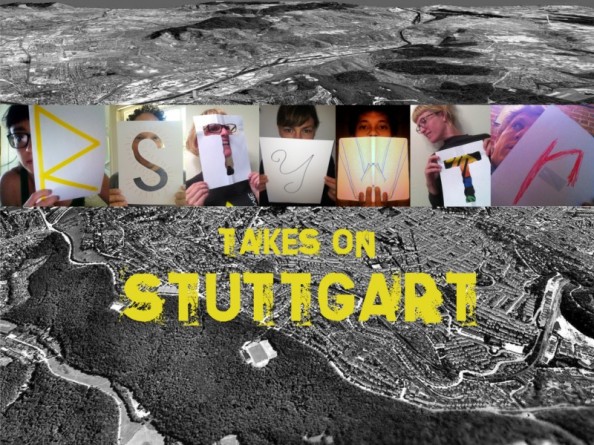 As the final post of this series of updates, I'm leaving with another good news.
I'm lucky enough to be a part of RSTYWTR (pronounced "rusty water"), "a collective of 3 architects, 2 artists, and 1 designer, who met at Cranbrook Academy of Art in the Detroit metro area of Michigan.  We are getting ready to participate in the 72 Hour Urban Action competition in Stuttgart, Germany (July 11th-14th, 2012).  We see this competition as a way to launch our future endeavors as a collective of interventionists."
To receive updates, follow us on twitter, and subscribe to our tumblr. But if you're either really curious, generous, or just simply a kind soul; please visit and support us through our gofundme page.
As teasers (I'm such a taunter today, aren't I?), please see these videos below. Enjoy!
The Stuttgart Open Call
72 Hour Urban Action is a competitive architectural festival that generates interventions in public space within an extreme deadline, a tight budget, and limited space. 120 international participants working in 10 teams have 3 days and nights to design and build their projects in the public realm. The teams design, build, work, sleep and party on site, enriching the city with a multi-cultural and multi-disciplinary experience. The first 72 Hour Urban Action took place in September 2010 as part of the Bat-Yam Biennale of Landscape Urbanism in Israel.
Movie Trailer
A faux-documentary courtesy of 72 HUA team