anchor
Nuts and Apologies
First things first: while I'd written several stillborn blog entries over the past four(!) months, each of them have about four months' worth of irrelevance by now, lost to either time constraints or self-consciousness. Education moves, after all, at a pace nimble enough to outrun both my typing fingers and my color-coded Outlook calendar (like, so passé on XP now). The end of the semester passed and Christmas break was a predictable blur, and here we are again.

There are several excuses reasons for my unintentionally extended silence: some personal, some practical, but none particularly interesting or worth sharing, so I'd rather just get on with blogging the new semester and promising to do a much more thorough and comprehensive job. Really! Certainly there will be no shortage of material: for Spring 2007, I'm registered for design studio; ARCH 207, a digital design class to improve my AutoCAD and 3D Studio Max skills; ARCH 211, materials and methods; and ARCH 213, part two of the structures curriculum. The really interesting one, of course, is a GenEd class in poetry analysis. At 18 total credits, it's the heaviest course load I've taken yet, and already I've back to pretending I'm in high school and getting involved with extra-curriculars: I'm the newly-elected library manager at Alpha Rho Chi, a member of AIAS, and an editor for a new and very exciting student-run architecture publication that I'll doubtlessly be plugging quite soon sans honte. I've survived the first three weeks thanks to Starbucks, bootleg Joanna Newsom mp3s, and the always-useful trick of convincing myself that a ridiculous workload will somehow inure me into maintaining a stricter schedule.

The second year studio curriculum has again been revamped. The customary 'mediatheque'/library project will remain, but it will be introduced by a series of four precedent studies, a field trip to San Francisco, and a series of shorter design problems. My studio instructor is Chris Warren, whose emphasis on graphics and layout will doubtlessly prove invaluable with the seemingly unending number of presentations we'll be doing this term. The first of these smaller design projects leading up to the library is an exercise in drawing as a method of seeing. We were to select an ordinary object and document it with both freehand sketches and constructed drawings. The goal is to investigate the inherent formal and spatial morphology of the object through focused observation. The object could be anything, really, as long as we were prepared to draw it at full scale. I chose a walnut.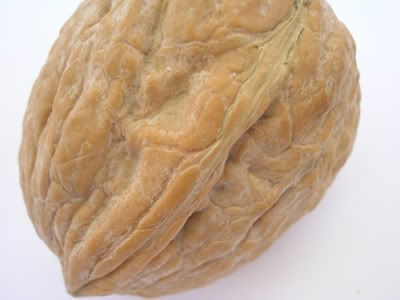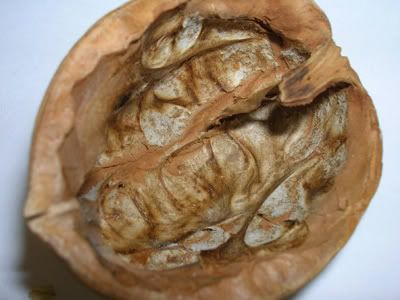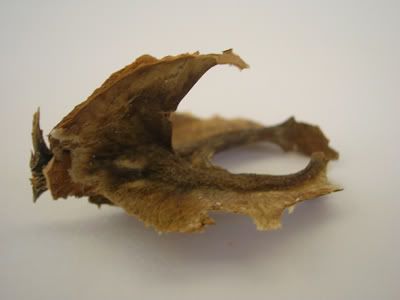 I've smashed, sliced, and deconstructed well over thirty nuts now (and eaten about as many). They're fascinating little things, really; I suppose anything is at this scale. To paraphrase my instructor, Greg Lynn probably dreams sweet dreams about these things.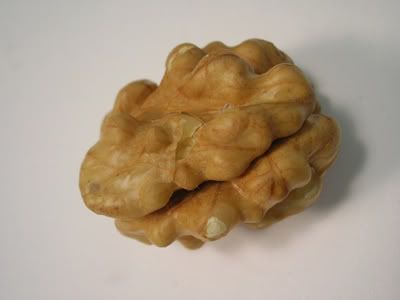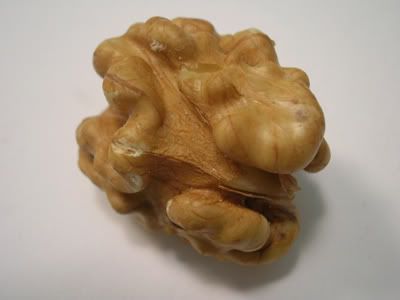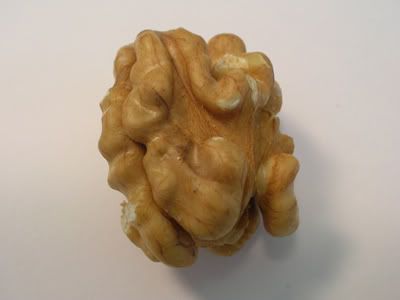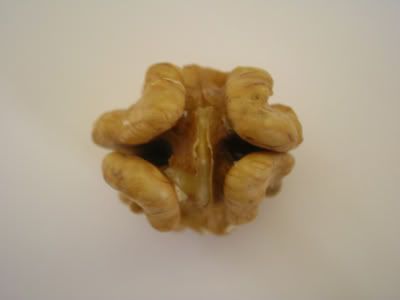 Right now, we are taking the form/space relationships and morphologies and translating them into the creation of a small container. The complex interior of the walnut lends itself well to this: the discrete, interlocking elements; the exquisitely lobate hemispheres of the kernel; the discrepancies between interior and exterior; the subtle rotation of the natural seam. How exactly this will become a container has been the saga of this week and isn't quite resolved yet; the next post (which will be soon!) will address that.