anchor
Basement on a Hill
The title of this entry is a reference to the Elliot Smith album. Also, part 3 of our 5 part KC lighting tour had us in a high-end residential basement (on a hill). Again, the lighting design was by Derek Porter.

What really sets this space apart is that it is almost exclusively lit with fluorescent lamps (T5 HO strip lighting in coves).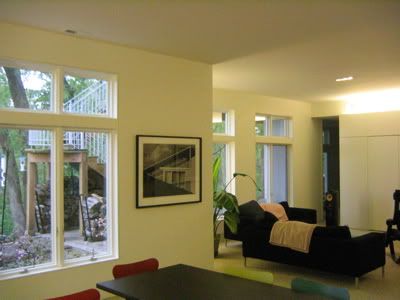 This post is actually a structural steel column with fiber optic lights wrapped around it and a frosted glass cover. It has three color options: white, blue, and green.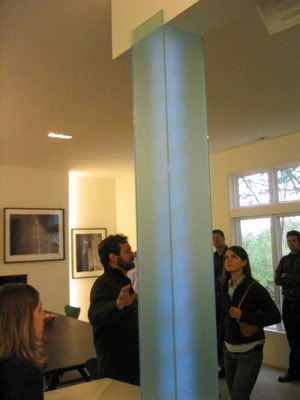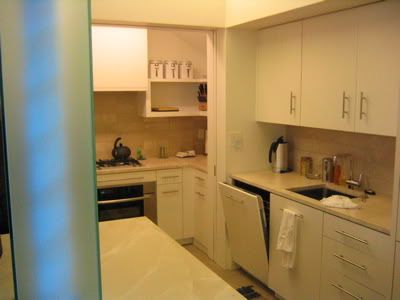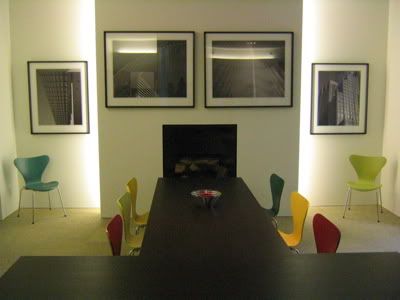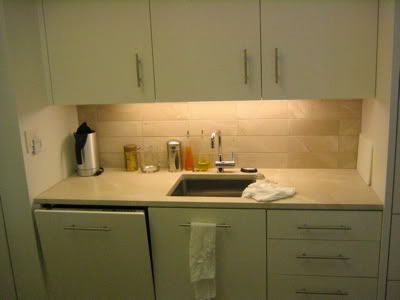 A T8 fixture was used here under the cabinets because the T5 HO would have been too bright and they didn't want any regular T5 lamps around that could be put into a high output ballast (and subsequently burn out too quickly). So they opted for the different size T8 lamp so there would be no confusion when replacing it. The color difference between this T8 lamp and the T5 HO was also easily noticable. Same manufacturer, same temperature rating, but the T5 HO produced a neutral color while the T8 a more reddish tint.