The Society of Architectural Historians announced the winners of the 2015 Publication Awards and the 2015 SAH Award for Film and Video at its 68th Annual International Conference Awards Ceremony in Chicago, Ill., on April 16. The Society also named four individuals as SAH Fellows for their lifelong contributions to the field of architectural history.
2015 Publication Award Recipients
Each year, SAH presents publication awards honoring excellence in architectural history, urban history, landscape history and historic preservation scholarship as well as architectural exhibition catalogues.
The winners of the Society's 2015 Publication Awards are listed below. The 2016 award cycle opens on June 1, 2015. For more information, visit sah.org/publication-awards.
Alice Davis Hitchcock Book Award
Richard Harris, Building a Market: The Rise of the Home Improvement Industry, 1914–1960 (Chicago: University of Chicago Press, 2012)
Christopher Curtis Mead, Making Modern Paris: Victor Baltard's Central Markets and the Urban Practice(University Park: Pennsylvania State University Press, 2012)
Antoinette Forrester Downing Book Award
Ari Kelman, A Misplaced Massacre: Struggling over the Memory of Sand Creek (Cambridge: Harvard University Press, 2013) 
Philip Johnson Exhibition Catalogue Award
Patricia Bouchenot-Déchin and Georges Farhat, André Le Nôtre in Perspective (Paris: Éditions Hazan, 2013; distributed in U.S. by Yale University Press)
Honorable mention: Susan Weber, William Kent: Designing Georgian Britain (New Haven and London: Yale University Press, 2013)
Spiro Kostof Book Award
Mauricio Tenorio-Trillo, I Speak of the City: Mexico City at the Turn of the Twentieth Century (Chicago: University of Chicago Press, 2012) 
Honorable mention: Andrew Friedman, Covert Capital: Landscapes of Denial and the Making of U.S. Empire in the Suburbs of Northern Virginia (Berkeley and Los Angeles: University of California Press, 2013)
Elisabeth Blair MacDougall Book Award
David E. Coke and Alan Borg, Vauxhall Gardens: A History (New Haven and London: Yale University Press, 2011) 
Founders' JSAH Article Award
George F. Flaherty, "Responsive Eyes: Urban Logistics and Kinetic Environments for the 1968 Mexico City Olympics," Journal of Architectural Historians 73, no. 3 (September 2014): 372–397.

 
2015 SAH Award for Film and Video Recipient
The Best Planned City in the World: Olmsted, Vaux and the Buffalo Park System
Director/Producer: Lawrence Hott and Diane Garey
Executive Producer: Robin Karson
The short documentary explores the development of the nation's first park system, designed by Frederick Law Olmsted and Calvert Vaux in 1868. Based on the Library of American Landscape History (LALH) book by Francis R. Kowsky, the 2013 film is part of the North America by Design series produced by LALH in association with Florentine Films/Hott Productions, Inc. The SAH Award for Film and Video was established in 2013 to recognize annually the most distinguished work of film or video on the history of the built environment. Nominations for the 2016 award will open on June 1, 2015. For more information, visit sah.org/film-award.
2015 Fellows of the Society of Architectural Historians
SAH inducted the following individuals as SAH Fellows: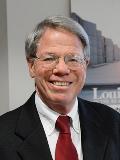 David Brownlee, FSAH
Brownlee is the Frances Shapiro-Weitzenhoffer Professor of 19th Century European Art and chair of the Graduate Group in the History of Art at the University of Pennsylvania. A historian of modern architecture, his publications have been awarded the Alice Davis Hitchcock Book Award from SAH and the Society of Architectural Historians of Great Britain. He has served as director of SAH (1989–1992), editor of the Journal of the Society of Architectural Historians (2007–2011) and as president and vice president of the Philadelphia Chapter of SAH.  Under Brownlee's leadership as editor of JSAH, the Society launched one of the first multimedia publishing platforms for scholarly journals, with the release of JSAH Online in 2010. Funded by a grant from the Andrew W. Mellon Foundation, the multimedia platform Brownlee helped develop still stands alone in its unique ability to illustrate scholarly arguments with film, video, sound, panoramic photos, standalone 3D models and 3D models superimposed over Google Earth maps.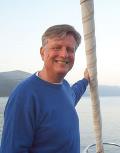 Keith Morgan, FSAH
Morgan is professor in the Department of History of Art & Architecture and director of the Architectural Studies program at Boston University. As a past president of SAH, he was instrumental in the relocation of the Society from Philadelphia to the National Historic Landmark Charnley-Persky House in Chicago in 1995. A scholar of nineteenth- and twentieth-century American and European architecture, Morgan has published major studies on landscape architects Charles A. Platt and Charles Eliot, and the firm of Frederick Law Olmsted. A Benefactor Member of SAH, Morgan was the principal author of the Buildings of the United States volume Buildings of Massachusetts: Metropolitan Boston, published in 2009 by SAH and the University of Virginia Press.  It was re-released in SAH Archipedia in 2013 (http://sah-archipedia.org/search?q=boston)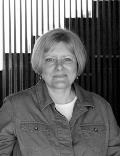 Pauline Saliga, FSAH
Saliga has served as the executive director of the Society of Architectural Historians since 1995. Under her leadership, SAH has continued to serve professionals who teach architectural history, but it has also become a forum for public programs focusing on how the history of the built environment shapes contemporary life. In her tenure, Saliga has secured millions of dollars in grants and has expanded SAH publications to include digital resources such as a multimedia edition of JSAH, the journal of record for the field of architectural history; SAH Archipedia, an online encyclopedia of American architecture; and SAHARA, a shared online image archive for teaching and research. Prior to SAH, Saliga served in curatorial roles at The Art Institute of Chicago and the Museum of Contemporary Art in Chicago.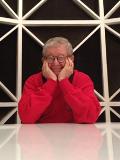 Stanley Tigerman, FAIA, RAAR, FSAH
Tigerman is a principal in the Chicago architectural and design firm of Tigerman McCurry and a Fellow of the American Institute of Architects. He was the founding member of "The Chicago Seven" as well as the Chicago Architectural Club. He has authored seven books and has designed more than 450 buildings and installations around the world throughout his 51 years in private practice.  A Life Member of SAH since 1978, Tigerman has influenced generations of architects, historians, critics, curators and clients internationally and is the recipient of more than 150 awards for design excellence.
The Board of Directors names as Fellows of the Society of Architectural Historians individuals who have distinguished themselves by a lifetime of significant contributions to the field, such as scholarship, service to SAH or stewardship of the built environment. Visitsah.org/sah-fellows to view the citations read during the awards ceremony.
Founded in 1940, the Society of Architectural Historians is a nonprofit membership organization that promotes the study, interpretation and conservation of architecture, design, landscapes and urbanism worldwide. SAH serves a network of local, national and international institutions and individuals who, by vocation or avocation, focus on the built environment and its role in shaping contemporary life. SAH promotes meaningful public engagement with the history of the built environment through advocacy efforts, print and online publications, and local, national and international programs.