anchor
DS+R Scanning Beyond Fashion #NOTinVenice
Perhaps we are so accustomed to hearing architect's present their designs as inspired by clothing -- whether the drape of a veil in Abu Dhabi or the flair of a skirt in Prague -- that we do not consider the intersection of architectural output and costuming to be newsworthy. The two modes of design have been related for sometime. What is amazing about the DS+R work on the Charles James exhibit, however, is something closer to the fundamentals of (architectural) design -- drawings and execution, sequencing, analysis of materiality and the presentation of both methods and effects.
From x-rays to robotic scope arms, DS+R's design of the Charles James exhibit is a masterpiece of visual apparati. Seeing here becomes making. The exhibition visualizes logic and materials, processes of assembly -- fundamental tasks of architectural production.
See my full article on DS+R's genre-busting exhibition design for Charles James: Beyond Fashion at The Metropolitan Museum of Art's Costume Institute here on Huffinton Post, with more images from Ds+R.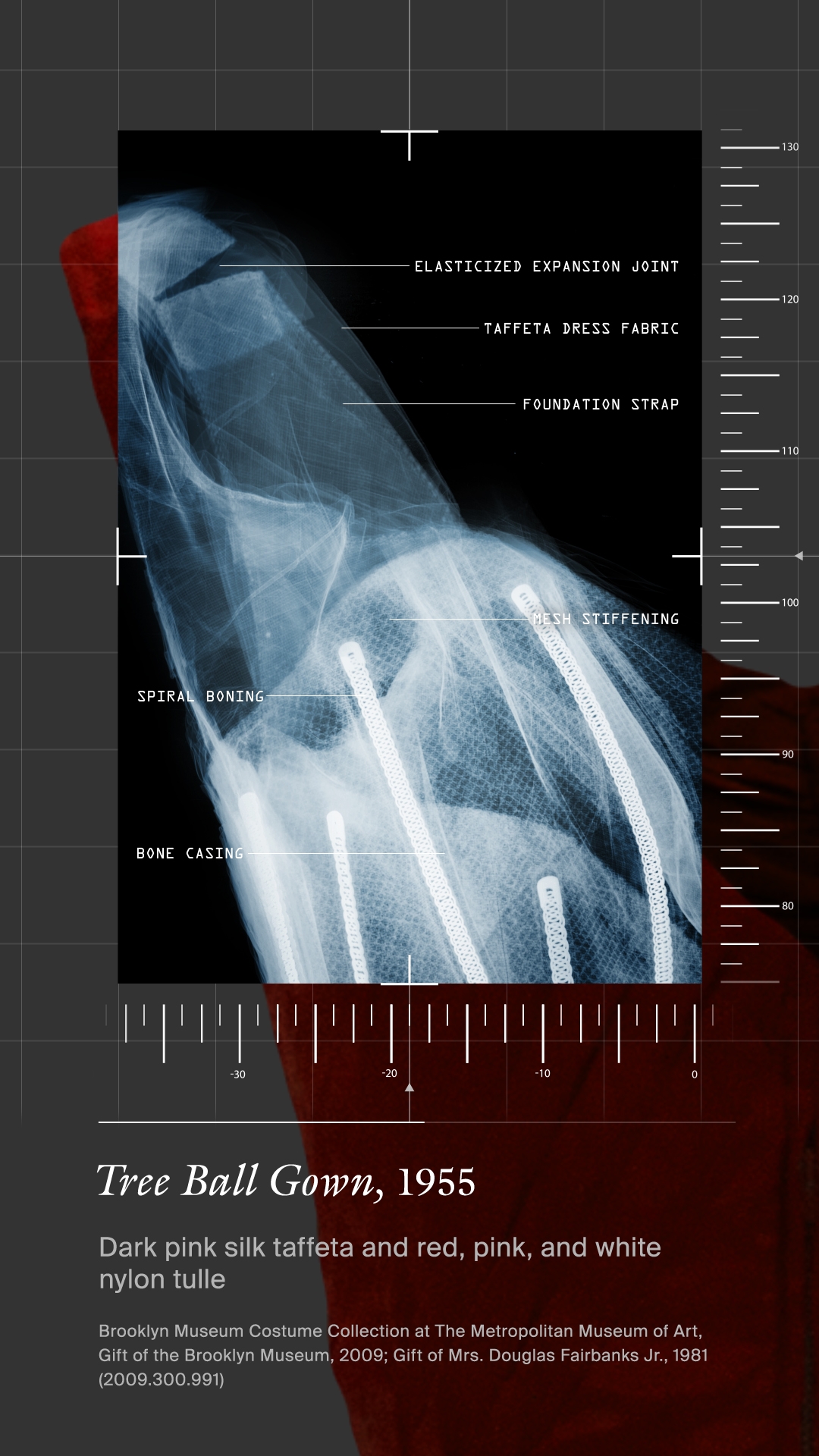 image courtesy of Diller Scofidio + Renfro
Charles James: Beyond Fashion is on view at The Metropolitan Museum of Art through August 10, 2014. Special events will take place at the exhibit 6/12, 6/22, 7/18, and 7/26.