Reasons for celebration in 2016 have been rare; it was largely a year of profound change and loss, especially within architecture. Here is a brief memorial for 17 remarkable architects, designers, planners, and educators we lost this year.
↑ Balmori Associates' "GrowOnUs Floating Landscape"
Diana Balmori (1932 - 2016)
Designing nature within a highly compact and industrial grid isn't a simple affair: landscape architect Diana Balmori, who died in November of 2016, flawlessly and imaginatively integrated the two in works throughout her award-winning career. In addition to the Abandoibarra District in Bilbao, the Spanish-born and U.S.-based Balmori designed numerous living or green roofs in Manhattan, creating gorgeous and sustainable arrangements. In addition to teaching and running her own firm, Balmori was frequently recognized with awards, including a nod from The National Endowment for the Arts.
↑ "Gunnar Asplund" monograph by Peter Blundell Jones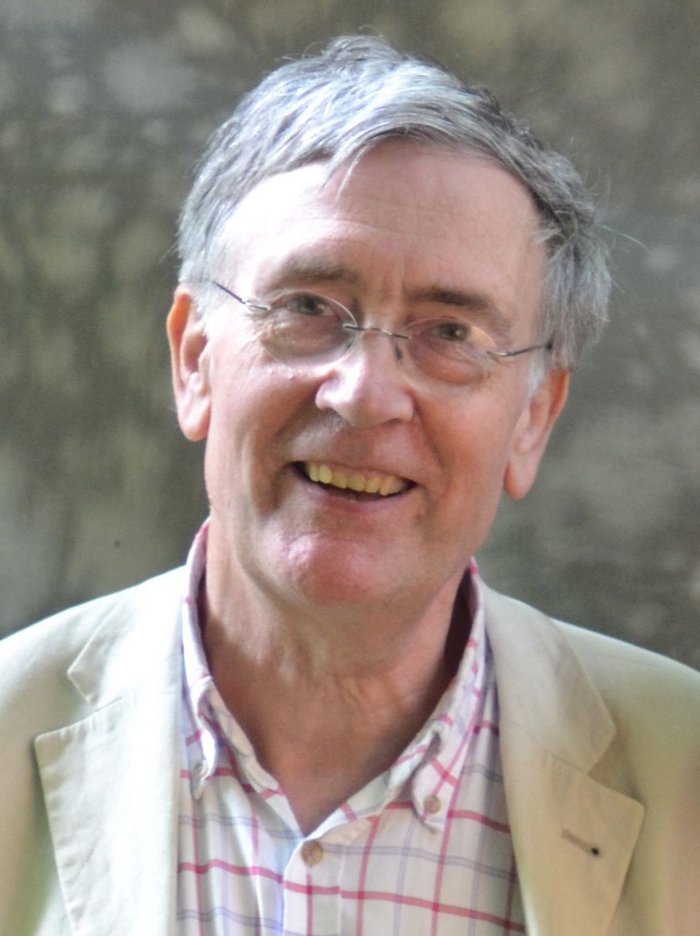 Peter Blundell Jones (1949 - 2016)
Prolific architectural historian and Architectural Association-educated architect Peter Blundell Jones, who wrote influential monographs on Hans Scharoun, Peter Hubner, Behnisch Architects, Hugo Haring, and Gunnar Asplund (among others) died in August of 2016. Described by his colleagues as "lively" and his students as telling fascinating if sometimes seemingly obscure anecdotes in his lectures, Jones regularly taught at Cambridge and the University of Sheffield. He was also a frequent and treasured contributor of building reviews to The Architectural Review.
↑ Mitchell/Giurgola Architects' Wright Brothers National Memorial Visitor Center
Romaldo Giurgola (1920 - 2016)
Italian-born Giurgola spent his later years in Australia, becoming a citizen there in 2000, but the bulk of his architectural practice rests in the U.S. as a leader of the Philadelphia School. Giurgola taught architecture at Cornell, the University of Pennsylvania, and Columbia, becoming chair of the architecture department there in 1966. Throughout his career, he was honored with multiple American and Australian awards, including the AIA Gold Medal in 1982, the ACSA's Distinguished Professor Award in 1987-88, and the Royal Australian Institute of Architects' Gold Medal in 1988.
↑ Teodoro González de León's Auditorio Nacional (Photo: Daniel Lobo)
Teodoro González de León (1926 - 2016)
Teodoro González de León, who died in September of 2016, was something of a prodigy. During his university years, he actually came up with a master plan for the Universidad Nacional Autónoma de Mexico, which his professors not only liked, but implemented over time. The recipient of numerous international awards, de León's later notable works included the COLMEX building and the Delegación Cuauhtémoc.
↑ The University of Oklahoma's School of Architecture, where Charles Graham was dean
Charles Graham (1951 - 2016)
Avid AIA member, Texan and proud Scotsman Charles Graham, who was the Dean of the School of Architecture at the University of Oklahoma, died in February of 2016. Graham received his Master's from the University of Texas and his doctorate in Urban and Regional Science from Texas A&M. His pedagogical direction focused on educating students about how to help build housing and improve lives for impoverished communities around the globe. 
↑ Zaha Hadid Architects' award-winning Jockey Club (Photo: Iwan Baan)
Zaha Hadid (1950 - 2016)
Visionary, educator, parametricist, Iraqi, Londoner, and Pritzker Prize-winning architect Zaha Hadid passed away in late March 2016. She transformed the profession both in her signature curved works like the Guangzhou Opera House and the aquatic centre for the 2012 London Olympics, and in her refusal to be anything but one of the most brilliant architects in a profession dominated by men. Among her numerous awards she holds two Stirling Prizes and a RIBA Royal Gold Medal. At the time of her death, Hadid was running one of the fastest growing architectural firms in the world. Her legacy is unmatched.
↑ Gareth Hoskins Architects with PJP Architects' Mareel Cinema and Music Venue (Photo: Phatsheep Photography)
Gareth Hoskins (1967 - 2016)
Scottish architect Gareth Hoskins, who died at age 48 in January of 2016, had already achieved a tremendous amount of recognition for his work with the National Healthcare system in the U.K. Designer of Edinburgh's National Museum in Scotland and the Mareel Cinema and Music Venue, Hoskins received the distinction of being named the Scottish Architect of the Year in 2005. Friends, family and coworkers remembered him for his genial warmth and great enthusiasm. 
↑ Gertrude Kerbis led the design team for SOM's Mitchell Hall (Credit: USAFA McDermott Library archives)
Gertrude Kerbis (1926 - 2016)
High-profile public projects were mid-century modernist architect Gertrude Kerbis's forte. In addition to designing the U.S. Air Force Academy and the O'Hare International Airport rotunda, the Walter Gropius-taught and former SOM design-lead Kerbis, who died in June of 2016, founded Chicago Women in Architecture about six years after she started her own successful firm. Kerbis received a Lifetime Achievement Award from the Chicago chapter of the AIA in 2008.
↑ Eric Kuhne's Bluewater Shopping Centre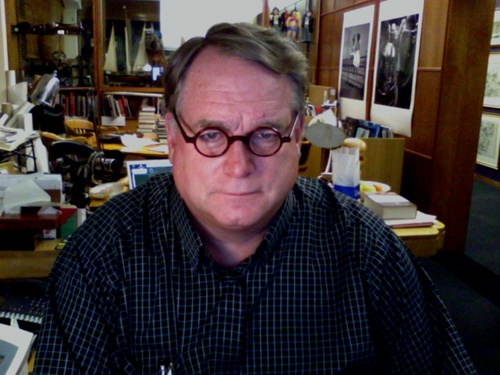 Eric Kuhne (1951 - 2016)
Texan-born and London-based architect Eric Kuhne, who died in July of 2016, believed in a "marketplace of ideas." Designer of Europe's largest shopping mall, the Bluewater Shopping Centre in Kent, Kuhne believed that the "storytelling" aspect of architecture could be revived via commercially vibrant city centers. Before moving to the U.K. and becoming a British citizen, Kuhne worked briefly for one of the New York Five, Michael Graves. He also designed the Titanic Belfast tourist attraction.
↑ Norman Millar and Judith Sheine's house at Sea Ranch (Photo: Chris Hardy)
Norman Millar (1954 - 2016)
Woodbury Dean of Architecture Norman Millar, who died in April of 2016, very narrowly avoided becoming an orthopedic surgeon before committing to architecture. He soon became a beloved figure within Southern California's architecture academia at institutions including UCLA and SCI-Arc, with students and faculty alike finding him to be warm, accessible, and very generous with his time and encouragement. In addition to his enriching deanship at Woodbury, Millar also ran his own architectural practice, designing a notable house at the Sea Ranch in Northern California.
↑ William Morgan's Hilltop House (Photo: Mike Potthast)
William Morgan (1930 - 2016)
Five books, fifty-eight years of marriage, and one Lifetime Achievement Award from the University of Florida: these were among the many accomplishments of William Morgan, sustainable architect and author, who passed away in January of 2016. His books, which often investigated ancient cities, included "Earth Architecture." In 2012, the AIA chose three of his projects to include in their picks for the top 100 buildings in Florida, including Williamson House, his own Atlantic Beach home, and Dickinson Hall at the University of Florida.
↑ Claude Parent's Maison Druche
Claude Parent (1923 - 2016)
Although architect Claude Parent won the Grand Prix national de l'architecture prize in 1979, he is distinguished primarily by his love and subsequent incorporation of sloped floors in his designs, a concept he stumbled across when visiting a weather-ruined, disarrayed World War II bunker. Parent, who died in February of 2016, is known primarily for his design of the Church Saint Bernadette du Banlay. The French-born architect also designed the Cattenom nuclear power plant. 
↑ From Healthabitat's Diepsloot Sanitation Project
Paul Pholeros (1953 - 2016)
Australian architect and teacher Paul Pholeros, who died in February of 2016, dedicated his work to improving the health and well-being of others through structural improvements. With projects across Australia, Nepal, Bangladesh, and the United States, Pholeros would design a "healthy living practice" based on the needs of each community. A member of the Order of Australia and TED-talk giver, Pholeros was also the founder of Healthabitat.
↑ Ulrik Plesner's Beit Gabriel Cultural Center
Ulrik Plesner (1930 - 2016)
Danish-born Ulrik Plesner's architectural works were successful on multiple continents. After starting his career in India, Plesner moved to London and started working for Arup, where he designed the Oxford Mail + Times building, before starting his own Tel-Aviv based firm in 1972 which would eventually grow to include his two architect daughters. Before passing away in June of 2016, he designed the Beit Gabriel Cultural Center and won the 1987 Eckersberg Medal.
↑ Bing Thom's Aberdeen Centre (Photo: Nic Lehoux)
Bing Thom (1940 - 2016)
Chinese born, Canadian-based architect Bing Thom, who died in October of 2016, believed that buildings should enhance their surroundings, and therefore sought to incorporate as much site context into the work as possible (his work on the Arena Stage in New York City, which enveloped two pre-existing structures, is a stellar example). Thom is also known for his designs for the Central City Plaza and the Aberdeen Centre. Among many prizes earned during his distinguished career, Thom was awarded the Order of Canada.
↑ Jane Thompson's retail venture, the Design / Research Store
Jane Thompson (1927 -2016)
After starting her career as an assistant curator of architecture under Philip Johnson at MoMA, Thompson held multiple editorial positions at design magazines before working on one of her foremost, and one of her very first, urbanism projects: the revitalization of Boston's Quincy Market, turning a derelict, abandoned stretch of waterfront into a thriving marketplace. Thompson found her own firm, the Thompson Design Group, in 1994. She was also knighted by Finland in 2002, to honor her role in bringing Finnish design to America.
↑ Takeo Uesugi's revitalized Japanese Garden at The Huntington Library (Photo: Huntington Library)
Takeo Uesugi (1940 - 2016)
Visitors to the Huntington Gardens in Pasadena can't help but be struck by the visual splendor and acoustic serenity of Takeo Uesugi's landscape design. The 14th generation uekiya, or Japanese garden craftsman, moved to the U.S. after being born and educated in Japan. In addition to designing the James Irvine Japanese Garden, Uesugi ran his own family firm and regularly ministered in a local Shinto church.
Update 12/8/2016: Romaldo Giurgola was added.