anchor
More than just a field of also-rans
The Olympic Park Pumping Station photo by Stevn Bates:ODA.
The Basketball Arena, by architects Wilkinson Eyre, is one of two venues that can be taken apart into kit form and transported. This one, which seats 12,000, consists of a tent-like membrane stretched over a random arrangement of curved forms. The chief of the 2016 Rio Olympics has expressed an interest in taking it to Brazil — Guardian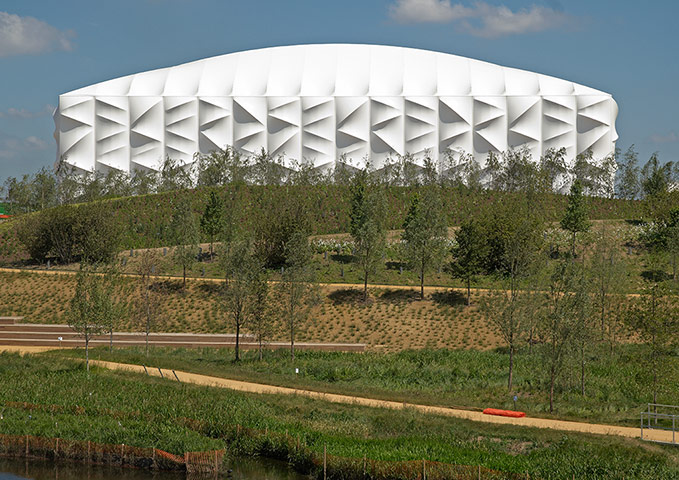 From a octopus-tentacle shooting range to a multicoloured rubber bridge, Steve Rose looks at the hidden architectural highlights of London 2012 Olympics. While three major venues have dominated public and media attention; the main Olympic Stadium, the Aquatics Centre, and the Velodrome, Rose focuses on the broader legacy. From sewage, water and transportation infrastructure, to power substations and temporary venues "here are some of the highlights so far".