Project Manager for Design Firm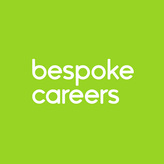 Bespoke Careers USA
Employer:
New York, NY, US
Location:
Fri, Jun 30 '17
Posted on:
A very well known European design driven firm with outstanding projects around the world, is looking for a Project Manager for their NYC office.
This person will review resourcing estimates and estimate build costs, calculate fee proposals, work with project directors to negotiate terms of appointments, prepare claims for additional services/fees, manage disputes and potential claims, liaise with external advisors (legal, insurance, cost, etc.) manage queries regarding appointments and contract administration including assisting in resolving any contractual issues that may arise, prepare preliminary design and construction programmes and resource cost estimates, assist with compliance with project resourcing plans, contribute to the maintenance of records of potential projects, analyze records and prepare reports and contribute or otherwise assist, as required.
The right candidate will be legally able to work in the US, will have a background and understanding of the building and construction industry, previous experience in project, commercial and/or contract management, good time-management, prioritisation and organisational skills and the ability to work to tight deadlines. You will be articulate and diplomatic with excellent communication (written and verbal) skills.
This is a purely managerial position and there is no design work involved, however, empathy with a creative environment is a must!
View your Application History