Intermediate Interior Designer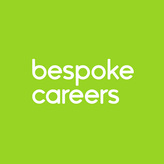 Bespoke Careers USA
Employer:
New York, NY, US
Location:
Thu, Jun 29 '17
Posted on:
Award winning, interiors-focused architecture firm is in search of a Senior Level Designer and an Intermediate Designer who can support and strengthen our team by contributing innovative design solutions and program planning. The right candidate will have 3-7 years of professional experience and will gain valuable experience working with the firm's retail and corporate sectors. The right candidate should be strong in developing creative spaces and general interior renovation work. Previous drafting experience, a strong graphic sensibility, and knowledge of FF&E is essential to this role. If you have excellent communication skills, the ability to multi-task in a fast-paced environment, and want to join a collaborative team of designers and architects, then this is the role for you!
Reference #36696 when applying.
Application without a resume and work samples will not be considered.
View your Application History