anchor
so what's the next?
all about my obuchi lab's life @ dept.architecture_univ. of tokyo

good...the tokyo station project started in an extraordinary way because before its intro we have had more than 5 days' break after last project's final review.i suppose that is a good
signal which indicated us professor realized our previous works were high-intensity so that he just gave us some time to enjoy the crazy tokyo life...but...for us...we prefer the project...i think...

and now,in 1st stage of this project(for creating the "performative ceiling" system for the tokyo station to solve its multiple problems...u know,if u haven't been there before,u'll never know what i am talking about the "multiple problems"...u should go there...),all the guys are developing the 2D patterns that are generated from workshop 2's script and experiment,which will be applied to the real context...

so,what's the next?i mean after 2D patterns...i'll show u later...

btw,good morning...in tokyo time...

more info about obuchi lab_dept.of architecture_univ.of tokyo @
http://www.t.u-tokyo.ac.jp/etpage/international_affairs/global30_obuchilab/
and
http://obuchi-lab.blogspot.com/

some workshops' results before tokyo station project:



my project



my friend project 1



my friend project 2




just looked like professional...(thanks a lot for trudy's nice shot)



i like table review...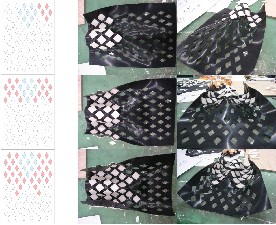 my friend project 3




my project




my friend project 4




my friend project 5




my friend project 6




my friend project 7