Architectural Field Representative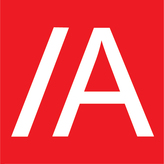 Edelman Sultan Knox Wood / Architects LLP
Employer:
New York, NY, US
Location:
Wed, May 24 '17
Posted on:
Edelman Sultan Knox Wood / Architects LLP (ESKW/A) is an award-winning mid-sized architectural firm with a long legacy of work with non-profit community-based organizations and city agencies. We are looking for a full-time architectural field representative to work with us on a 54,000sf addition plus renovation of an Elementary School Building for the NYC School Construction Authority. The project is in the Carroll Gardens neighborhood of Brooklyn, and the position will be for a minimum of two years.
The individual should be organized and independent and prepared to represent ESKW/A on the construction site working alongside the SCA Construction Management team. Applicants should have a minimum of 10 years of professional experience with a strong focus and interest in technical construction knowledge and new construction. We are looking for someone able to demonstrate strong construction administration experience involving detailed site observation, preparation of minutes and field reports, RFI responses, preparation of bulletins, sketches, and punchlist. The strength of the individual will be in their ability to make appropriate value judgments with respect to corrective field work that supports the Construction Documents and design concept. This requires excellent communication skills as well as competence in AutoCad and/or Revit. Previous experience with the NYC SCA and an Architectural or Technical degree is preferred.
This is a full-time position primarily working in the field with some time spent in our downtown office. The successful applicant will be working directly with Principals and Senior Staff. Our office is growing and there are opportunities for advancement within the firm. Salary is commensurate with experience.
To apply for this position, please send a resume, references and a requested salary range to mail@edelmansultan.com. If you are not an American citizen please indicate Visa status. ESKW/A is an equal opportunity employer.
View your Application History