Micro Market: Townhalls about the Smallest of Houses
A few nights ago I was able to attend a town hall meeting put on by the group Designers Accord called Designing a Sustainable Cleveland. Represented at the meeting, was the Northeast Ohio Chapter of ISDA, the AIGA Cleveland Chapter, students, and the general public. The mission of the town hall was to start a discussion on how design can take the lead in creating positive environmental and social impact in the local community and beyond.
My friend, colleague, Patrick from APOC was their keynote speaker. He presented his new project that I will be working on with him that focuses on the idea in which he calls "Microtecture" or small space design. Buildings that are roughly around 100 square feet that are meant to promote sustainable living practices as well as be easy to build and construct do to the nature of their scale.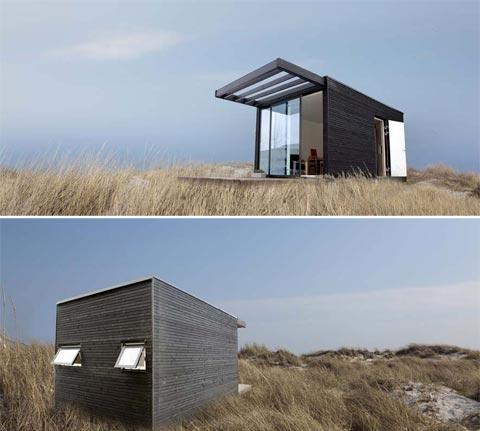 (Image just a representation of scale and not exact: from www.busyboo.com)
Upon entering the town hall I realized that an truely open forum like this is something completely new. Of course we have had various meetings that encourage design professionals to brainstorm together; we have had meetings that encourage students to brainstorm together, not to forget the design minded individuals that populate our city, they have a voice too but really no way of expressing that voice. This townhall was a way of putting all of those people together in the same room. How often does that happen? Almost never; at least in Cleveland. From the presenters I gathered that this sort of thing would be happening more regularly.
I was able to meet people who were pursuing similar but not as radical, nontraditional, divergent, uncomphrensible, and unmarketable educational paths as I. My narrative as an Art History, Environmental Studies major currently getting a Masters of Nonprofit Administration and eventual M.Arch, or something like that. How do I even begin explaining this path to anyone?, yet the people I spoke to at this townhall who where both, professionals and students, old and young, active or bystanding, seemed to get it and not need much explaining.
Back to Patrick's idea of small housing: this is the current project that I am working on and I would like to start a running catalogue of thoughts, images, manifestations, and alterations. We are currently starting plans and building a prototype of a building here in Cleveland that will either travel or be reconstructed for our client in Berkley, California.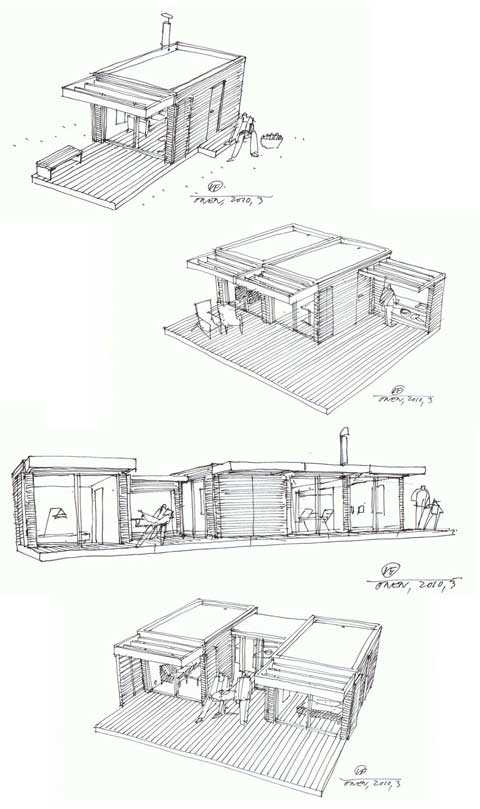 (Image just a representation of scale and not exact: from www.busyboo.com)
View full entry