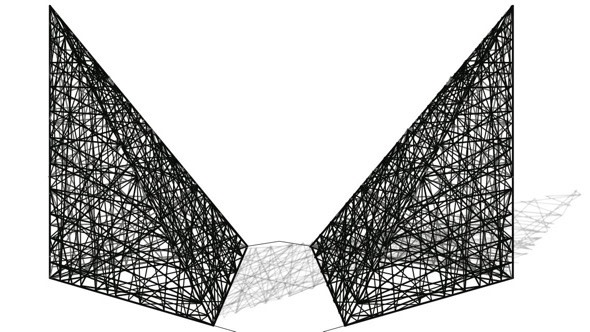 We believe in the power of constant reminders of peace.
27 Steps, a walk for peace, is a deliberate attempt to slow our pace down. 27 years in prison made the Nelson Mandela we know as a leader. As you take one step for each year – you break the cycle of your own life, and allow the old baggage of intolerance, discrimination and racism to melt away.
The 27 Steps monument – two pyramidal forms with a void down the middle through which visitors walk – will become a traveling peace pavilion, going to a number of cities around the world, starting in San Francisco, as a part of the Market Street Prototyping Festival and hopefully residing in the Apartheid Museum in South Africa.
More info: http://marketstreetprototyping.org/2016-festival/projects/27-steps/
Indiegogo Campaign: https://www.indiegogo.com/projects/27-steps-innovation-peace/x/14588454#/