BIM Coordinator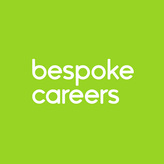 Bespoke Careers USA
Employer:
New York, NY, US
Location:
Tue, Jul 18 '17
Posted on:
A global giant and internationally award winning architecture/design firm is looking for a BIM Coordinator to join their NYC team and work on a range of exciting projects across a number of sectors. This firm works on all kinds of projects from commercial, cultural, aviation, transport, and masterplanning.
This is an fantastic opportunity for a highly motivated candidate wishing to test their technical and management skills. You will be responsible for technical support of project teams, as well as maintaining BIM models and montoring accuracy and performance of team members.
A candidate with a minimum of 3 years working with Revit/BIM is a must. Additional knowledge of Rhino, Grasshopper, MicroStation and Python is a major plus.
This is a role for someone with excellent communication and organizational skills, who has the ability to handle multiple tasks/projects. It is an exciting opportunity for someone willing to work hard to realize exciting projects with a team of people passionate about architecture and the built environment!

Ref: 37484/AW
View your Application History