BIM Modeling/Revit Designer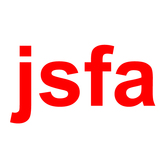 JSFA
Employer:
Los Angeles, CA, US
Location:
Tue, May 30 '17
Posted on:
Revit Designer:
We specialize in programming and design of new, restored and renovated arts/entertainment/ Educational facilities, both private and public. We are seeking a self-motivated, highly creative Revit designer to join our Los Angeles office. We are an award winning firm and offer an equal oppoortunity to successful candidate to strive in the firm.
What you do:
Project BIM modeling from start to finish; to coordinate the design and technical detailing through BIM modeling; Revit renderings.
Background and Experience:
• Bachelor degree of Architecture required;
• Minimum 3 year experience with Revit 3D modeling required;
• Construction Documents required;
• Construction Administration experience preferred;
• DSA project experience preferred;
• Previous Theater/Auditoriums/art/entertainment/ Educational facilities design experience preferred;
• Minimum 5 year experience working in architecture design firms;
• Expert in AutoCAD.
Other:
• Local candidates, full time only;
• Competitive salary with great benefits. Please visit our website www.jsfarchs.com for latest news.
Qualified candidates to apply:
Please send your resume and work samples to hr-la@jsfarchs.com;
E-mail "Subject Line": Revit Designer/Revit Architect
View your Application History