anchor
Images from lectures and around the schoool....
I plan to come back and edit this post a bit later, but for now, here's a bit of a who's who around the school lately.


TOYO ITO LECTURE

Someone from... something... contacted me and asked me to post a blog for this lecture. I don't know if I'm supposed to do so here or elsewhere, but hey. Here it is.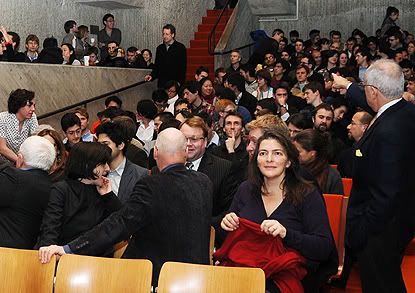 This image is really fun if you go to the school and can play Where's Waldo. In front is Liza Fior from muf. She is teaching an advanced studio and seminar this semester and will be lecturing in a couple of weeks.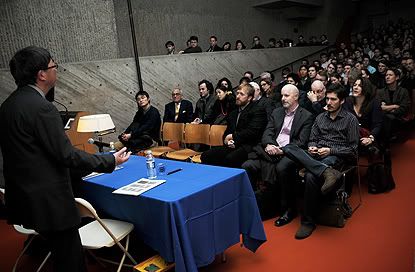 When you lecture at Yale, this is what you see... orange carpet, the Dean in the first 3 rows, and CONCRETE. Oh, and the school's giant camera in your face. Sorry, everyone who has ever lectured within the past year, or will lecture in the next year and a half. Just remember, "The more photos I take of you, the more likely there is to be a good one!"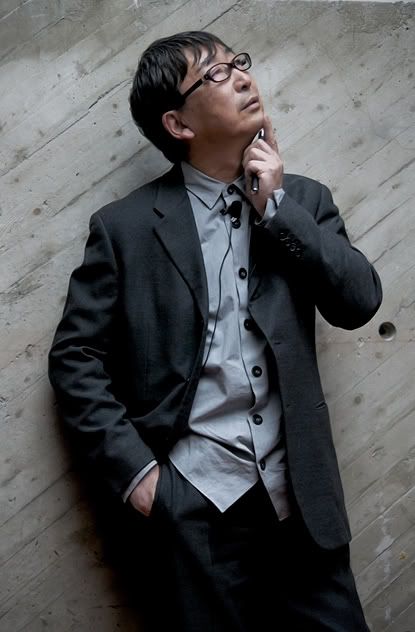 Toyo Ito pondering the slide that is projected above him. He was a really excellent, clear, thorough speaker, even via translation.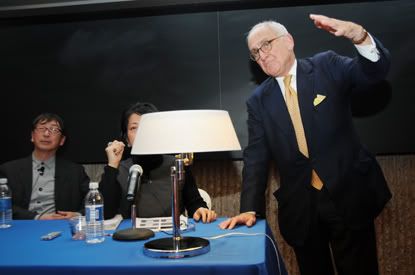 In fact he said something so profound that Dean Stern jumped up and started singing "Can I get a RU-DOLPH" and the whole lecture hall got up and started dancing. The lights went out, everyone was wearing diamonds, and the secret disco ball descended from the ceiling. It was rad. Then the lights came back on and...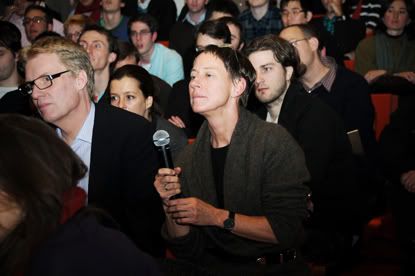 Peggy Deamer, who is my current studio critic for Urbanism & sitting here next to John Patkau, asked a good question about Ito's model of practice and its relationship to the construction industry in Japan.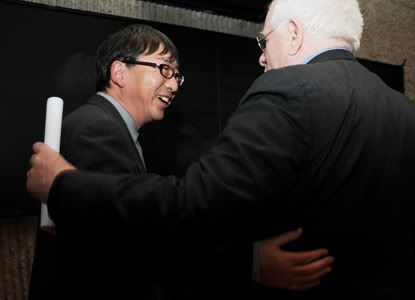 Then Peter Eisenman was like, "I love you, man." And then we all went to go get martinis and wine.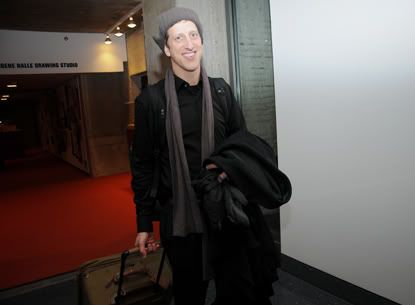 Alex Felson, who is my studio's roving environmental & sustainability expert, took his suitcase full of rare books.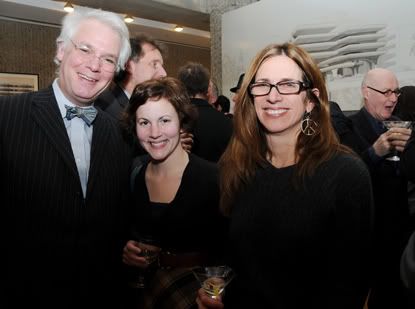 Fabrication instructors Kimo Griggs and Susan Farricelli flanking Jessica Vitali, an architecture student at University of Washington.




RUDOLPH SYMPOISUM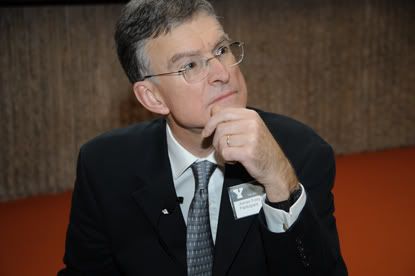 Adrian Forty, theorist who delivered the Keynote Address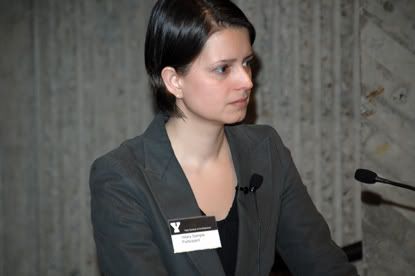 Hilary Sample of MOS, who just won the PS1 pavilion design competition.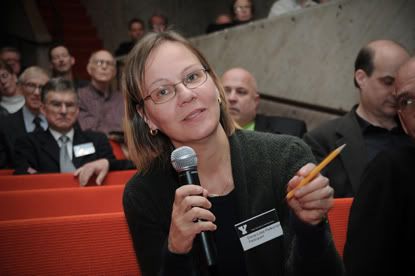 Eeva-Liisa Pelkonen, Saarinen Expert!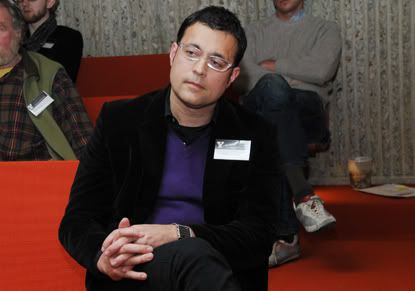 Sunil Bald of Studio SUMO with whom I have drawing class this semester.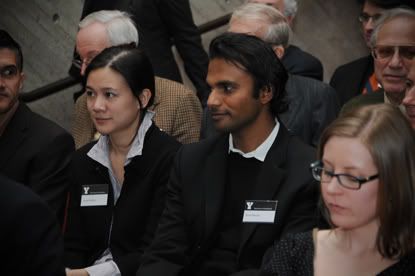 Joyce Hsiang teaches first year studio, and Bimal Mendis is an assistant dean.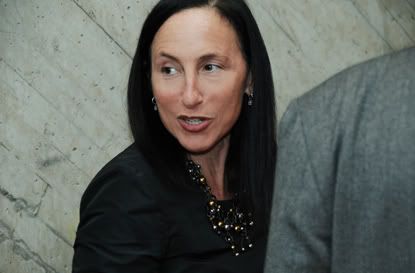 Sylvia Lavin delivered a really excellent paper on Paul Rudolph's experimentation with "flash in the pan" design materials like lights, mirror & carpet that don't reappear over multiple works.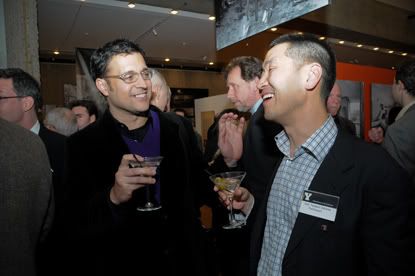 Sunil again with Ken Tadashi Oshima from University of Washington.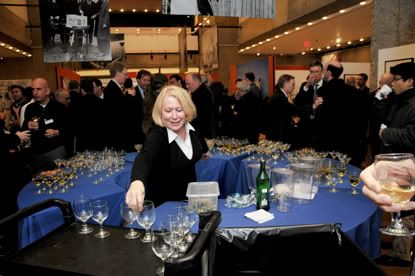 Come to our receptions.... we have martinis.


CLASS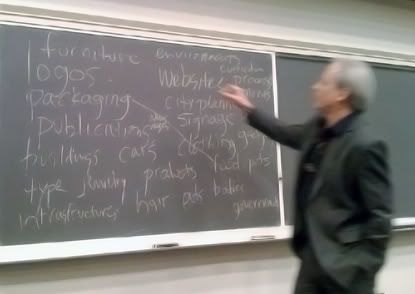 I'm taking a class at the School of Management for my elective this semester. It is co-taught by William Drenttel, who is the one in this photo & publishes Design Observer, and Michael Bierut from Pentagram. I wasn't trying to be creepy. Photographing the chalkboard is more efficient than taking notes - in this case, a list of "stuff that is designed."