anchor
hi its susan
For my first entry, I'll share a funny story.

Fellow Archinect editor Mason White was on one of my reviews first semester. We were introduced to each other by my critic, Mark Foster Gage, because a safe place to hide luggage was needed - and that place was under my embarrassingly messy desk. But I still don't know if he knew it was "Archinect Susan." This issue might come up from time to time: what happens when casual, friendly online acquaintances become faculty? It's a little awkward! But as long as everyone acknowledges how awkward it is, it's fine, right?

In future entries, you may expect:
*Why I am writing to all of you
*A recapitulation of 1st year
*Tales of the Yale Building Project 2008
*My current schedule
*Hopefully convince some fellow students/classmates to contribute guest blogs.
*Anything else you want to hear or questions that you would like me to answer (please, ask.)

But, for now: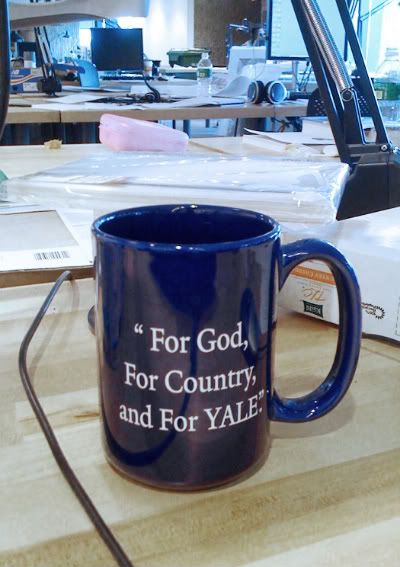 Hello.

I am honored to follow in the wake of such fine predecessors as onepairofpants and SmoketyMcSmokeSmoke, both of whom I am fortunate enough to count as friends. I haven't met Kyle, the other current Yale blogger, but this is a problem that time will soon remedy!

I'd like to highlight this new Archinect feature. It's an interview with Kevin Roche from Perspecta 40: Monster, which glows in the dark.

Finally: YES, IT'S MY REAL NAME.