anchor
General Components and Maya Dyanamics are CRACK!
Just to show you how naturally ignorant I am of Chreods!, back in the day, like way back; I must have been 10 or 11 years old or something; I attempted to reprogram an Atari game in my parent's Commodore 128 (that's not the punchline, hold on). The Commodore 128 included Commodore 64 (the more popular model), the 128 had 128K of memory and the 64 had 64k of memory and for those of you who remember the game Boulder Dash on tape, this was a serious step up from the Commodore 16. Anyway, in the 128 I was attempting to graphically draw a fence via the Basic programming language...now back then it was all numbered lines and very straight forward coding and you didn't have hard drives, you had to save on those giant 5.5" really floppy disks. The command for draw was "Draw" and the syntax went something like this: Draw (x1,y1) to (x2,y2), color (16 colors to choose from, fa-shizzy). You know what I was doing, here you go:

100 Draw 0,10 to 1,10, 1
110 Draw 1,10 to 2,10,1
120 Draw 2,10 to 3,10,1

You get the idea...then I read somewhere in the manual the whole point about the "to" function was to be able to have the computer do the annoying job of creating every pixel on the line.

I've been having moments like these on a daily basis since I started school. Spent a weekend learning Microstation's General Components (GC) and today the Dynamic functions in Maya. See that image below of a CAD interface.


See that image, if you used the proper code, that structure would take you a half hour to make and 2 seconds to change. GC has this sweet interface of allowing the user to know everything behind every command...in most CAD and Modeling programs at best you could script from scratch if you reach the limitations of the programs, but with GC its actually quite intuitive; script when you want to script and just draw when you want to just draw, you have the option to go back and forth between these levels of control. You are your limitation, which is fairly limited when you are just an architect and not a mathematician. Oh, and here is a big one, its not only parametric modeling its also associative modeling (look those up, don't feel like explaining it here). Of course, since it is on the Microstation platform the Generative Components could be dropped back into your drawings, but why bother when there are functions in GC that help you break out the parts for construction and lay them flat for you to go cut. Ok, you are not contractor so you still have to produce drawings, not really, see ENR article...

Then there are the dynamics in Maya. I've been expanding on my 3dMax skills, learning a little bit of Reactor. See those nifty animations below, they took me as long to construct and learn the skills to construct as it would for me to spit out a 2000sqft interior vanilla box job (set of CD's).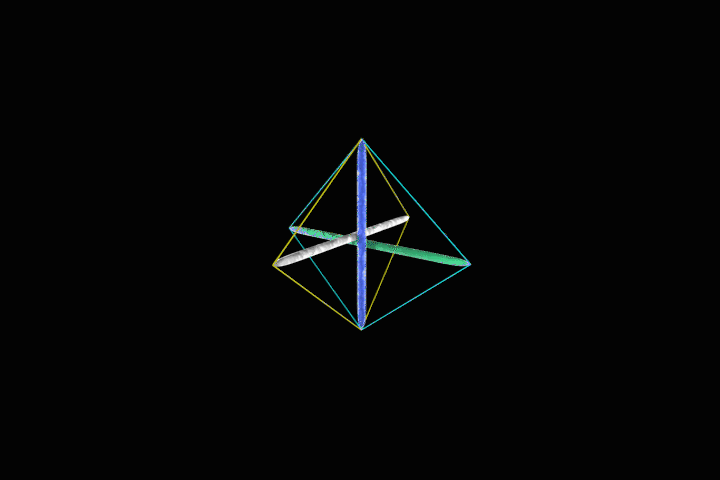 Reactor is a plug-in and requires a little more time to set up a realistic gravity involved collision. In Maya, its point click and bam you have particle emitting squares falling through the sky being pushed by the wind into ever morphing soft body balls; like 5 minutes of work. It's pure CRACK! I could make animations all day...Pixar here I come!

I know you're asking, what might this have to do with architecture?

$$$