"This may or may not be a love letter to Architecture"
Part (1) Hi guys, My name is John Tubles (clearly you know this info by now/ if you are reading my blog). How are you doing today? Hows the weather in your neck of the woods? Done with all this small talk, and I will now address the big white stinking elephant in the... View full entry
Please Listen to this for some mood music, but also please pay some close attention to how clever Lionel Ritchie captured the essence of (re)establishing a relationship. Plus Lionel Ritchie showcasing his acting chops! C'mon!
"America... F*ck Yeah.... AMERICA F*CK YEAH!"
(btw if you did not get the reference, the title is from soundtrack of the "Team America World Police) You might be wondering why my blog post typically starts with some sort of expletives.. well the main reason really is that whenever I write I am typically suuuuuuuuuuuper excited/inspired (and... View full entry
China. [nuff said]
[Preface: the previous blog post was sh*t.. and I realized it while on a 14:45 hour plane ride from Newark to Shanghai. Half of the time my I had a knot in my stomach.. probably from the guilt and embarrassment from posting irrelevant sh*t or it also could be the random airplane food we got... View full entry
holy f*ck balls
I am terribly sorry for the expletives but I just realized that it has been a while since I blogged... and yes incase you are wondering, for the 167th time, I have fallen off the edge of the cliff again.. a cliff called GSD. Today, Saturday, is the end of my third week (1 week of orientation and... View full entry
Japan Blog 2 of 3 Fukuoka>Beppu>Takahama>Hita>Kikuchi
"Welcome Back!!! <then a series of hugs> You got fat!" - This was the typical greeting that I got when I arrived in my Japanese hometown, Fukuoka. If you guys do not remember, this is where I studied a couple of years back. This time I came back to give out a lecture regarding... View full entry
Japan Blog #01 of 03 : Tokyo>>Sendai>>Ishinomaki
Foreword First of all I am very sorry for neglecting my blog for the past month.. but I promise it was not intentional... after a ton of fieldworks, previous engagements (lectures+symposium+meetings), volunteer work, some private time with friends and gsd housing crisis, I was left simply... View full entry
JPN
Hey readers I am leaving for the land of sushi, doraemon and kitty-chan aka Japan tomorrow and will be there for a month.. Like I said before I was invited to be a guest lecturer/researcher in my former school Kyushu University.. I will be blogging regularly to update my family and friends... and... View full entry
@osbornarchitects #thankful
<foreword> Friday was my last day at work and since then I am still struggling to write a mass "goodbye" letter to my colleagues.. Partly because I trying to devise something clever and poignant to say without being cheesy and partly because I honestly believe that... (cue in the cheese... View full entry
As American as ____________?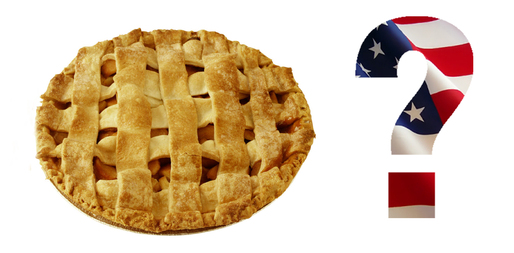 Tomorrow (June 11, 2012) is going to be a special day… Not only because it is my mother's birthday but also it also the day that I will submit my application for US Citizenship. It has been 3,578 days since my sisters and I left the Philippines and follow our parents here in Los... View full entry
Sh*t is getting real… and may I add it's a great thing!
…first things first… for all the people that read my last post and called, texted, e-mailed, fb-messaged etc.. Thank you very much… 22 days after the accident, I am feeling almost normal again.. Body aches are gone and my scrapes have healed but some things are still a bit... View full entry
"yo mah boy Blue..." (I know he's red)
Sorry to interrupt my "update-archinect-blog-series" with an awful news.. Last Sunday I was in a car accident. I still do not know the condition of the other people involved but I hope they are ok. As for myself I am alive (obviously thank God) my scrapes are painful and it is... View full entry
After a year, this is all the sh*t all you have?!?
That may be your initial response after reading this blog post but I have perfectly good reason. I am currently putting together a lecture about my thesis project because this summer, I was invited to be a visiting lecturer/researcher in my Japanese Alma Mater (Kyushu University). I am trying to... View full entry
Hello again hello…
Hello Archinect. This post has long been over due. Like removing a band-aid from a hairy leg, this blog post is somewhat painful but inevitable. I just abandoned my blog with no proper goodbyes. I am embarrassed with my actions and I deeply apologize. Almost a year has passed since my last post... View full entry
Not Applicable...Check!
[Prelude: This blog is a week and a half too late because I was having technical difficulties but I feel this is an important part of my thesis project pro- cess/gress] Last [Week] Monday we had our second pin up to show our design progress. Our department just started to do this mandatory check... View full entry
Helvetica.Bold.Italicized.
This is a poster...well a really big poster in our studio stating: "Competence. Discipline. Architecture." the running theme for our year's thesis design studio. View full entry
Last first day… first of the last days...
Yesterday marked the beginning of our final (10 weeks ) of architecture school… coming from spring break most of my fellow seniors have mixed feelings about the impending culmination of our thesis project… I personally had a good break working on other stuff so I feel I got my sanity... View full entry
lectures!
Hey people that live in (or willing to drive to) the Los Angeles Area... there are 2 lectures next week that should be very interesting... 03.02.11 @ 7:00PM Thom Mayne | Morphosis Location: Cal Poly Pomona Bronco Student Center (Bldg 35) Cost: FREE 03.03.11 @ 7:30PM Bjarkes Ingels | BIG Architects... View full entry
thesis check...done
Two weeks ago my thesis advisor pretty much told me to think of plan b as I continue to work.... but i didnt... i didnt sleep much the past weeks for the thesis check we just had today... Basically today's objective is to show that your project is going anywhere but down hill... So here is what I... View full entry
Why can't it be a spork???
Oh sh*t… Oh sh*t… Oh sh*t… That may not be a good opening but that is what I am feeling right now… I just finished my weekly thesis meeting with my adviser and pretty much he said that I might be digging my own grave (no pun intended) in my Cemetery/Crematorium/Housing... View full entry
Thesis Part 1: The Site
[like i said before, i will post in different series some information that i gathered from my thesis research] Site: Navotas Public Cemetery Navotas City, Philippines Navotas Public Cemetery is a 1.5 Hectare (161,000 sq ft) burial facility that is now owned and managed by the Navotas City Local... View full entry
new years! new goals!
Hola Archinect! Yes, like it was mentioned on the title new goals for this year... The previous quarter was though... 20 units of architecture classes including thesis was not a good... by the end of it i was literally burned out... burnt out...??? so in order to recouperate from basically... View full entry
fall 2010: you may be very informative... but you are also a tough s.o.b...
20 units suck! After getting that out of the way… actually I am glad that fall quarter is over because 20 units of architecture class including thesis is (or I guess now…was) hell… This quarter for me was the epitome of the term "archi-torture"… term paper... View full entry
week in photos: manila
Manila, capital city of the Philippines, is one of the most populated cities in the world. It is gritty, loud and chaotic at times. I came back to my birthplace for the second time within 3 months after 8 years of absence when my family immigrated to the U.S. It was weird coming back to a place... View full entry
back in manila
Its 5 am here in the Philippines… Yes I am back in my home land filled with excitement and I guess nervousness… That is also the reason why I haven't blogged in a while because I was trying to just barely catch up with everything in school before I left… It may sound... View full entry
is this idea stupid???
Ok I am figuring out my thesis… and I have a project proposal due on Monday so I need anybody's help, Here is the premise of my problem… My thesis is somewhat odd in relation to I guess what people consider normal these days…I want to design a crematorium. Why&hellip... View full entry
FALL QUARTER WEEK 0 "shopping in the ghetto"
Its Sunday night… well its 3 minutes before midnight so I guess technically it is Monday already… I should take advantage of this very rare free time and basically o.d. on sleep, but I am a true architecture student. And by that I mean someone that enjoys a little bit of... View full entry
How do you summarize a year in a blog…
My last day in Japan started with some mundane dormitory check-out and a Tadao Ando Lecture… which was pretty funny because it seems like this major slap on the face because even though I have been living in Japan for a year, all I understood in that lecture was about 10%...hahaha&hellip... View full entry
Pilipinas!
[excerpt...so this blog entry is almost a week late because it is the first time in Bali i found a decent wifi connection that my mobile can work with so sorry....] I really dont know where to start ... its been 8 years since i left my birthplace... The Philippines... I still remember how i felt... View full entry
The update...
From the last post I did a couple of weeks ago, I am better… but it took me a while to get where I am today… So for a recap… the last post was this stupid I had this urge to vent off and at that time I thought that archinect would be a perfect place to do it… and it... View full entry
warning: do not read... this entry is stupid and pointless...
Its July 22, 2010, 9:14 pm… It has been 9 months, 22days, 9hours and 52 minutes since my plane landed here in Fukuoka, Japan… and I have something to say… I have cracked… I NEED A BREAK! I am not having a nervous breakdown or anything… So don't... View full entry